We couldn't be more proud of The Cook's Nook making headlines on the front page of the Austin American-Statesman! Cited from Addie Broyles of the Statesman as the city's first food incubator, Joi Chevalier's passion for business in the food industry and eagerness to provide entrepreneurial support was a niche that few had filled. A steady process that's been two years in the making, Chevalier gathered her knowledge and resources and set off to build a culinary incubator after purchasing a three bedroom house, including a warehouse that serves as the Cook's Nook's co-working space/demo area and the production kitchen areas on the east side of Austin. Currently including members from local businesses' Kokonut Yogurt, Aspire Food Group, Ranch Hand Foods and Jordy's Plantain Chips, Chevalier continues to give sound advice to those involved in The Cook's Nook as well as future members from the likes of food photographers, app developers and food writers. The space continues to emphasize a communal working environment where you can share your goals and talents with other Cook's Nook members, as well as provides an accessible community of mentors with peer and chef-led meetings and consultations to help you meet your goals. We also plan to open a community programming later this fall with a strong focus on food sourcing, cooking on a budget and healthy living to all our members.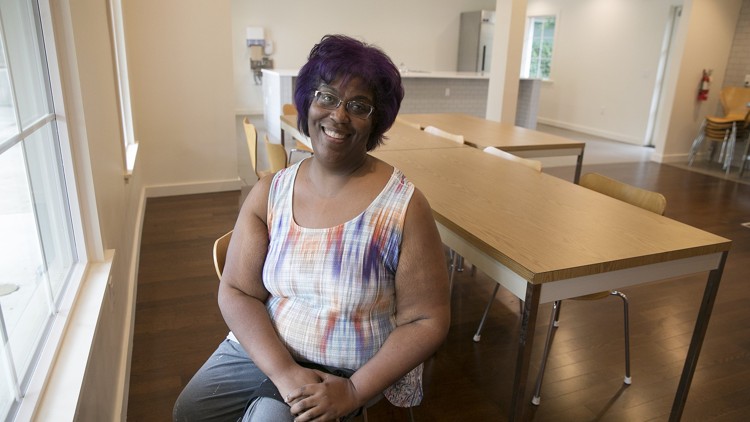 Photo by Deborah Cannon of American-Statesman
We officially have doors open at our co-working culinary space and we'll be celebrating this milestone with a ribbon cutting ceremony on-site with the Greater Austin Black Chamber of Commerce! We'll be providing drinks and food for all attendees next Wednesday, May 24th starting at 1PM. You can register for free on Eventbrite but hurry — there's only a handful of spots left!