At the heart of The Cook's Nook is one foundational belief – the 'why' behind everything we do:
Everyone deserves access to nutritious, delicious food.
Public institutions, state health plans, Medicaid/Medicare Advantage, nonprofits, and healthcare partners – hospitals, insurers, ACOs, and FQHCs – can have a meaningful impact upon food security, equitable access, and chronic disease within their resident and member communities each day.
But this cannot be successfully done through isolated programs, or unwanted and unappetizing "food" dropped to a door. A robust response of nutrition options, interventions, and experiences is needed for improved health outcomes and impact – where food becomes medicine. That's Cultura Cuisine 365.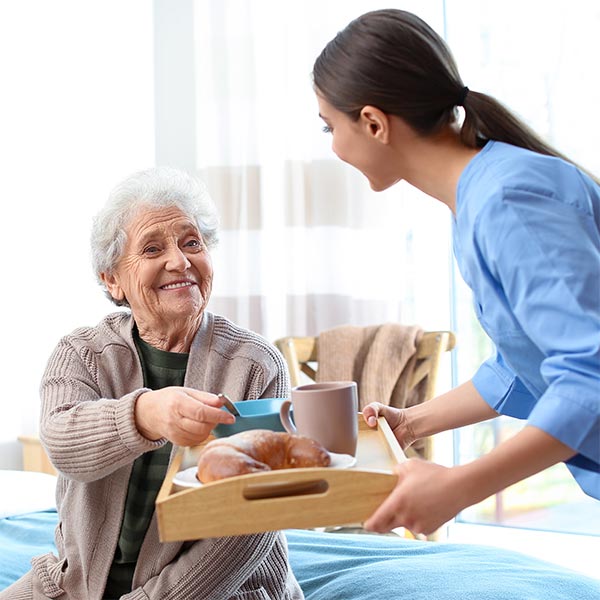 Chronic Disease Support
For insurers, ACOs, FQHCs, and other healthcare providers, Cultura Cuisine 365 provides MTM support that is impactful to the patient and the household. By offering quality meals and a variety of nutritional options, there's less need for patient food isolation within their own family unit.
Nutrition Customization & Personalization – design food and nutrition experiences aligned with the client's drivers of health

Interventions and Engagements – surprise, delight, and connect with clients to educate, inspire, and encourage participation while driving program retention and high satisfaction

Positive Outcomes – whether positive Stars, HEDIS, quantitative biomarkers or the client's direct "I feel better," the sense of progress and well-being is essential to any definition of success.
Public Health
For municipalities, state plans, and other governmental agencies, Cultura Cuisine 365 solutions elevate:
Access & Reach – extend your reach across city, county, or region to meet clients and residents where they are and to provide them the nutrition they need

Nutritious Engagement – delight with food and nutrition that is familiar, relevant, with high satisfaction in quality and participation

Community-Focused Outcomes – define metrics and outcomes by distinct client and resident populations, aligning nutritional needs with individual choice

Avoiding Waste – higher program participation leads to less rejection of meals and programming by extension
Community Health
For organizations embedded and committed to their communities, Cultura Cuisine 365 helps solve the nutritional and cultural aspects within the social drivers of health so that you can focus on your organization's core mission.
Resilience and Capacity Building – allow the organization to focus on what it does best

Dignity in Access – broad choice in nutrition options: meals, to-go, whole and cut vegetables with grain-forward kits, and supportive education and engagement allow the household the food experience they wish

Equitable Outcomes – food and nutrition developed with an equity lens, reflective of cultural flavors, tastes, and experiences, driving better uptake and participation to achieve improved outcomes and give the client a sense of 'feeling better'
Cultura Cuisine 365 brings to the table not only food & nutrition, but also the means to capture key metrics safely and securely to help close the feedback and evaluation loop
Client Voices – hearing and capturing client comments and experiences is key to understanding program needs and potential success markers

Data Capture & Analytics – develop key metrics, surveys, and reporting that represent the program and can be used in other industry standards evaluation

Data Security – any program data is gathered, stored, managed, and protected following industry protocols on confidentiality, integrity, and accessibility