Young people at The Heights apartment complex enjoyed nutritious meals last summer thanks to a partnership between The Cook's Nook and El Buen Samaritano, a nonprofit that helps people with social determinants of health, including food security, child nutrition, jobs, education, and food access.
Impact by the numbers
From May to August, The Cook's Nook provided nutritious Cultura Cuisine Meals for Community Health to more than a dozen young people in an apartment complex in South Austin that has many families who use housing vouchers to pay rent.
By delivering culturally competent, ready-to-eat breakfast and lunches to the complex, The Cook's Nook ensured that these children, ages 4 to 15, had nutritious, enjoyable food five days a week. The Cook's Nook will work again with El Buen and The Heights in support of their summer programming, and add a daily snack aligned with the USDA Child Nutrition standards, completing a full day's nutrition.
Full Story
It's no secret that kids who rely on school meals can have a tough time during the summer months getting meals during the day.
With parents away at work, kids often have to fend for themselves, but at the Heights apartment complex in South Austin last summer, about a dozen kids between the ages of 8 and 19 ate rosemary chicken with roasted potatoes, Creole red beans and rice with sausage and broccoli or teriyaki meatballs.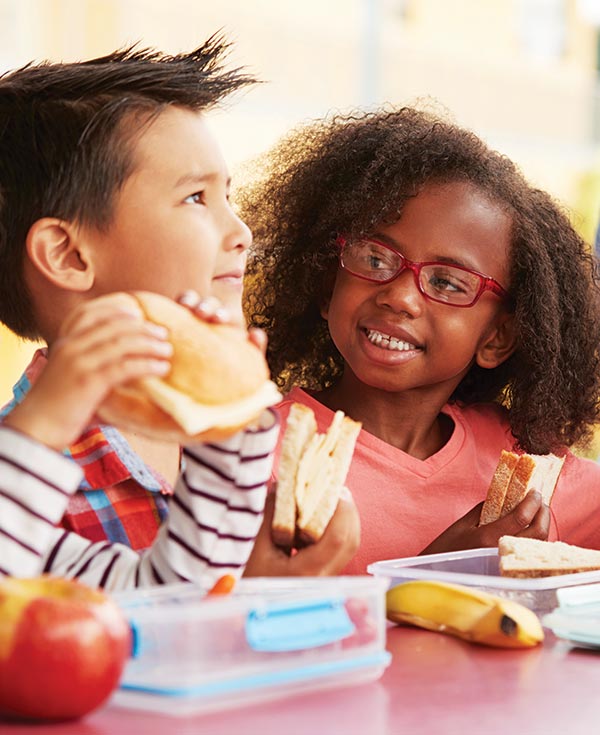 Last year, apartment manager Ashley Zapata was still a fairly new employee at the South Austin apartment complex, where 80 percent of residents receive housing assistance. She took on the task of revamping the learning center, a place where kids can stay engaged when they aren't in school.
"It has been closed since before COVID, and it was this dusty place that had not been used. It was my job to turn it into something."
"I thought, 'How could I provide summer meals for the kids?'," she said. She reached out to the City of Austin, which put her in touch with the Office of Sustainability, and then El Buen Samaritano.
El Buen, as it is known, helps Austin families access health, workforce development, youth education and essential needs, including delicious, culturally relevant nutrition from The Cook's Nook's Cultura Cuisine product line.
During the pandemic, hundreds of families a week came to the drive-through pantry at El Buen to pick up meals made at The Cook's Nook. Most of the food pantry items were shelf-stable canned and boxed goods, or whole ingredients that could be used to cook meals. When they started serving prepared meals from The Cook's Nook, families took note.
"If children do not have food, it has a ripple effect in their health, their brain, their education, their future…"
– Dr. Rosamaria Murillo of El Buen
"As you can imagine, that was a treat for our families," she said. "It gave us the ability to further expand to provide food to people who cannot cook."
El Buen Samaritano CEO Rosamaria Murillo said the decision to work with the Heights was an easy one.
"If children do not have food, it has a ripple effect in their health, their brain, their education, their future," Murillo said. "The food we provide with the Cook's Nook is going to have an effect that we might not even live to see, but we know that it will make a difference."
Once El Buen secured funding for The Heights' nutrition program, Zapata was able to select from a menu of options which was paired with milk each day. All of the meals from the Cultura Cuisine for Community Health solution can be eaten cold or hot, which she said was helpful when they didn't know how many kids were eating at any one time.
"Prepared meals allow us to give choice to people," Dr. Murillo said. "Our food access framework isn't 'How much healthy food can we give?', but 'How much choice can we give?'"
In addition to partnerships at three other apartment complexes, El Buen also distributes these high-quality meals through its mobile pantry, a truck that makes stops along Austin's Eastern Crescent to distribute meals to people who need them.
Murillo said that these prepared meals have allowed them to reach both older and younger clients, who aren't as likely to know how or be able to cook foods for themselves.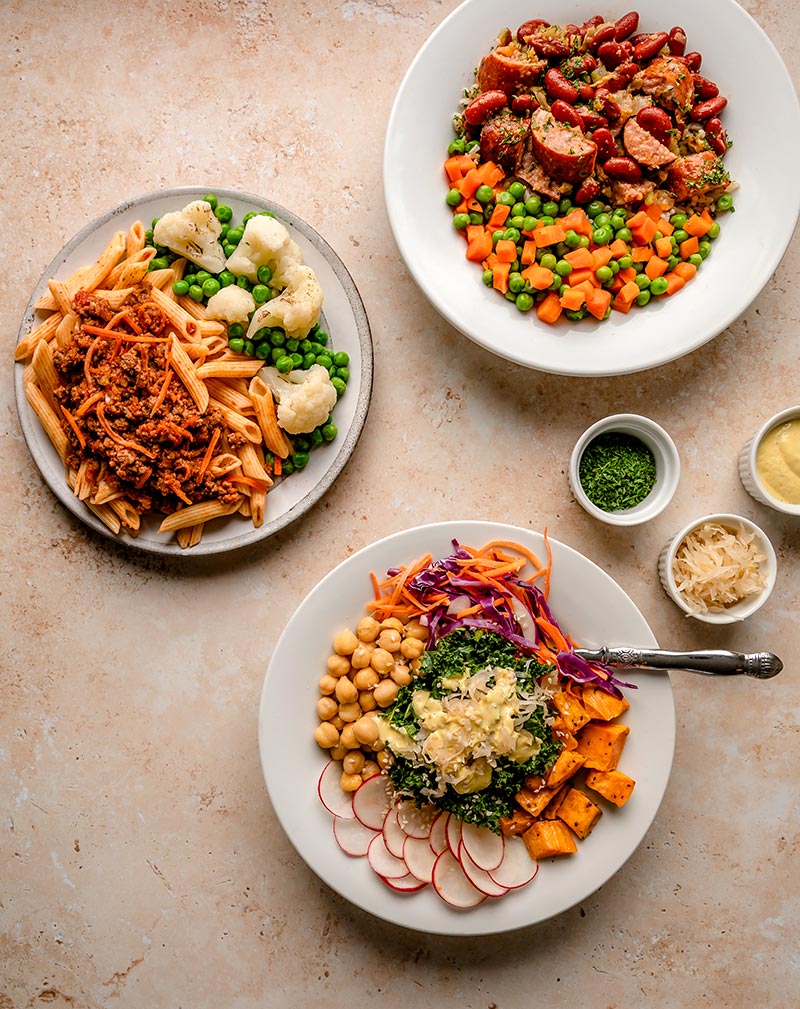 "It tasted like it was from a restaurant. There's no cafeteria that could compare. No hospital, not the Capitol. The Cook's Nook can beat that."
– Ashley Zapata, manager of The Heights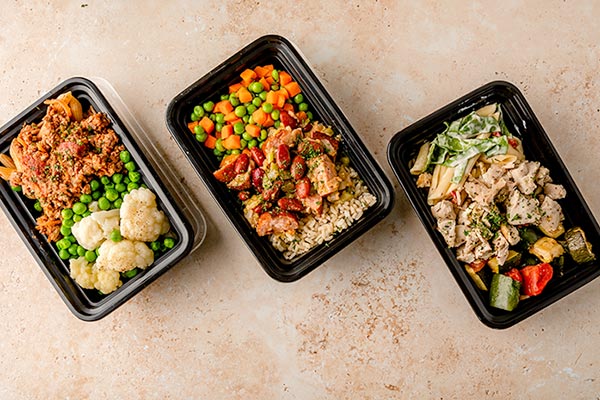 Heights resident Jennifer L. has been living in the apartment complex for the past two years. Her daughters aren't usually willing to try new foods, but that changes when their friends are involved. "They are picky-ish but when they see their friends try it, they will try it themselves," Jennifer said.
After the first season receiving the meals from The Cook's Nook, Jennifer's kids had picked their favorites: breakfast burrito, cinnamon rolls and an Asian rice bowl that is something the mother-of-two says she doesn't make at home.
Zapata said Jennifer's kids weren't the only ones who discovered new flavors that summer. "The greens were very green. The vegetables were crisp. The sauce actually looked saucy and like something you would order to-go from a restaurant. It tasted like it was from a restaurant. There's no cafeteria that could compare. No hospital, not the Capitol. The Cook's Nook can beat that."
Any extra meals went to other people in the community. At Thanksgiving, The Cook's Nook returned with a holiday dinner, including vegetarian side dishes. "They really delivered. It was flawless."
"I pray that it will be back," Zapata says. "I'll do whatever I can to bring it back."
Murillo has good news: The funding is in place for them to bring the meals back this summer. "For us, we are feeding the future."