Born out of the need to provide fresh, healthy foods for food insecure communities during the pandemic, the Cook's Nook Food Services Group is a self-sustaining service of the Cook's Nook. The program provides food daily for thousands of residents across Austin and Travis County, using seasonal, chef-inspired menus.
Everyone deserves access to nutritious, delicious meals
Cook's Nook Food Services Group is based on a few simple concepts:
Provide healthy options and simple, distinguishable foods

Surprise and delight with creative, inclusive chef-led menu selections

Offer nourishing and comforting meals prepared by people who are passionate about food and service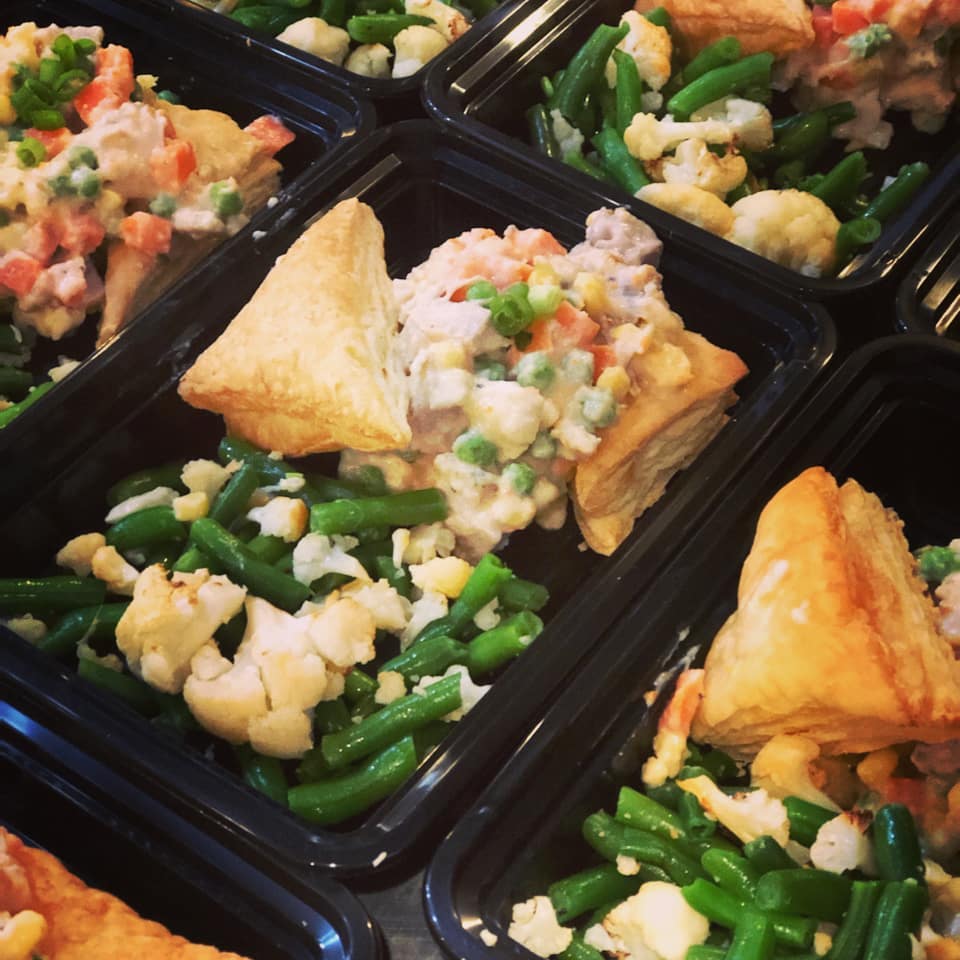 The Food Services Group offers several options for municipalities, ISDs, institutions, and organizations who need a regular prepared meal service to a central location:
Daily Delivery – receive meals at your designated location for distribution

Self-Service – accept delivery to your facility's Nook-branded cooler for your client access during your business hours

As a complement to the food services program, the Cook's Nook also provides program management services to fully support distribution of meals.
Contact us today about getting food that's satisfying and nourishing to those who need it.