Stay compliant with the City of Austin with The Cook's Nook as a culinary incubator for grease and water disposal, fresh water refill, and plug-in while on-site. Emergency dry or cold storage may be added to your membership, so you can order more effectively and store goods securely and safely, allowing you to better manage food costs.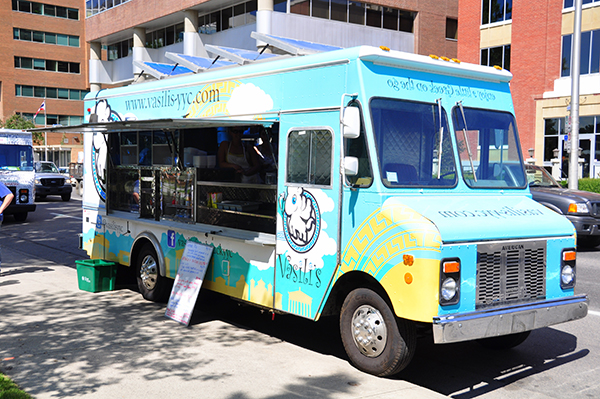 You'll need to meet with The Cook's Nook team during regular business hours, and provide:
Completed Mobile Food Vendor Application and completed permit from the City of Austin website
City of Austin Food Handler's / Manager's Permits. These and other compliance requirements by the City of Austin must be maintained throughout the membership.
$350 Security Deposit
Arranged Automatic Debit
The Cook's Nook Membership Agreement
Certificate of Insurance, with a minimum of $1m commercial general liability insurance, with The Cook's Nook as an additional insured. This must be maintained throughout the membership.
6 months' minimum membership required
Under City of Austin Health Department requirements, a Mobile Vendor Permit does NOT allow the use of the production facilities. You must have a Food Enterprise Permit and a Food Enterprise membership to use the on-site production facility.
If you wish, you can move to a Food Enterprise Membership, and access The Cook's Nook for preparation and production for your expanding business.