At The Cook's Nook, we believe everyone deserves access to nutritious, delicious meals – understanding the direct impact food security has on health and well-being. So, as the Austin area's leading food and nutrition services company, we're devoted to providing fresh, healthy meals to support food-insecure and nutritionally challenged communities.
As the COVID-19 crisis emerged, the pandemic struck Central Texas' food ecosystem as well; despite excellent work by local organizations and food banks, the need to feed more of our food-insecure residents kept growing.
The Cook's Nook spearheaded an initiative to provide fresh meals for individuals who lack access to healthy food. Its success led to further food-service work with other organizations, and today, The Cook's Nook is becoming the purpose-driven food and nutrition service group Central Texas needs.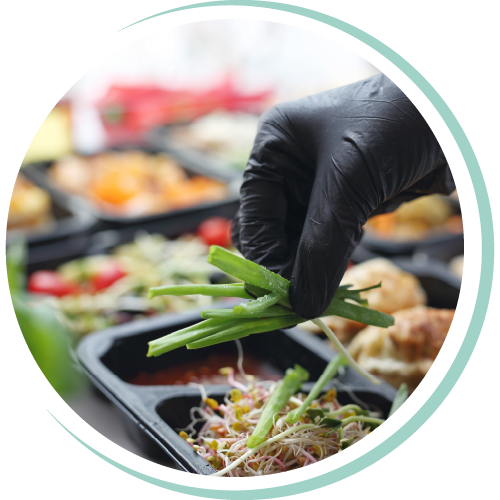 We're happy to be first in food services for Austin.