The Cook's Nook is Austin's first locally-owned food-services company, supporting government organizations, school districts, agencies, and nonprofits. Currently, we're working with more than 28 Central Texas groups to serve almost 3,000 nutritious meals daily to our neighbors in need.
As the COVID-19 crisis emerged, the pandemic struck Central Texas' food ecosystem as well; despite excellent work by local organizations and food banks, the need to feed more of our food-insecure population kept growing.
The Cook's Nook spearheaded the Supplementary Emergency Food Access Network [SEFAN] project under the banner of Keep Austin Together – an initiative intended to provide healthy meals for individuals who lack access to good food. The program leverages a network of shared commissaries, food businesses, partnering nonprofits, social-service groups, and local companies to help feed the Austin area's growing at-risk population, while preserving food-sector economic momentum and preventing large, local food waste.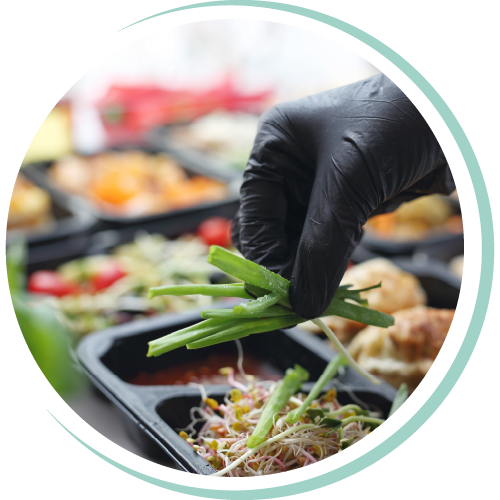 At The Cook's Nook, the success of SEFAN has led to further food-service work with other organizations – notably the 10,000+-student Del Valle Independent School District. For Del Valle ISD, we not only provide weekday breakfasts and lunches for students, their parents, and their caregivers, but we also manage the whole program: coordinating with the district; creating the menus; working with suppliers; hiring and supervising personnel; overseeing meal preparation, production, and packaging; and organizing and running meal deliveries.
We're happy to be first in food services for Austin.