Michell Huber, owner and creator of Freda's Kitchen, brings to life the traditional ways of homemade cooking with friends and family. Huber works with local chefs who boast a wide range of recipes and stories to bring to the table. Freda's hands-on cooking classes take place all year round, allowing groups to get a taste from around the globe while learning how to cook alongside talented chefs that are passionate about their culture. Cooking classes are small and intimate, allowing each individual to learn and get close to the action. Sample some of her delicious cooking courses coming up in April!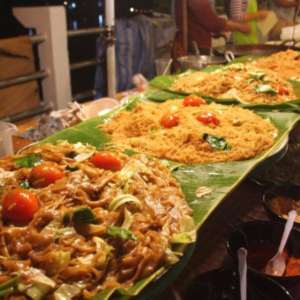 April 5th: Thai Vegetarian/Vegan Street Food Cooking Fest
TippingT Tejas Pavilion, 13127 Fitzhugh Rd., Austin, TX 78737
6:30 – 8:30 PM
Take a virtual tour of Thailand, enjoying the culinary joys of Mimi's delicious family recipes.  Indulge your senses in the array of smells, tastes, and colors as you learn the proper techniques for Thai cooking. This class' menu will consist of a variety of Thai street vegan and vegetarian favorites. You can sign up for the course here.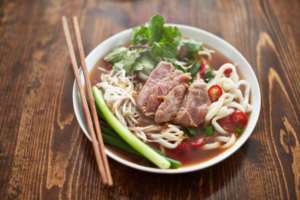 April 11th: Vietnamese Pho Hands-On Cooking Workshop
Cook's Nook – 502 Thompson Lane, Austin, TX
6:30 – 8:30 PM
Just announced — come develop a deep appreciation of the flavors, history, and culture of Vietnamese cuisine while learning to make pho with accomplished Vietnamese chef, Uyen Pham. Enjoy a delicious noodle soup and a recipe to try at home! Sign up for the class here.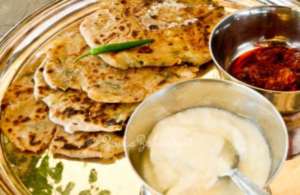 April 22nd: Make Indian Breads Cooking Class
This class will be held in a private home in Cedar Park — address will be given after booking
5:00 – 7:00 PM
Yuga Iyer will lead a hands-on cooking class, sharing her family's recipes and kitchen stories, while making a variety of parathas, a stuffed bread and family staple in Indian and Pakistani homes. Sample a taste of Indian breads and take home a recipe book to recreate your own! Be sure to sign up soon!
You can find out more about Freda's Kitchen on her website, Facebook, and Instagram.