On Thursday, June 18th, 2019, seven of the country's most prominent chefs prepared and presented dishes in honor of Juneteenth. One of those chefs included the Cook's Nook's founder Joi Chevalier. "For us, Juneteenth is about food, family, and celebration," Joi explained. On June 19th 1865, 2.5 years after the Emancipation Proclamation, Union generals announced that slaves were free.
Juneteenth acknowledges that occasion and has become an annual celebration. Joi, along with six other chefs, used food to tell the story of African American heritage in the South and the impact on American culture. The menu included traditional Southern classics like Texas caviar, green chowchow and jowl jam with pork rillettes.
Joi's dish, which highlighted glory consisted of butter beans in cream with fried okra, pork cracklings, dehydrated okra flowers, which were finished with a dusting of okra flour, drizzled okra oil, and black tip chives. The dish was served with an herbed cornbread square.
In true Cook's Nook community form, her meal featured Texas okra and okra flowers from local vendors.
James Beard House is known for featuring chefs in the top of their field. Adrian Lipscombe, Shannon Mustipher, Omar Tate, David Thomas, Chris Williams, and Enrika Williams joined Joi for this presentation.
Additional dishes included:
Grilled Red Hot Links with Mustard Barbecue Sauce and Pickled Vegetables
Catfish with Grits and Shrimp Gravy
Barbecued Quail with Smoked Watermelon–Tomato Purée, Roasted Corn, Sea Island Red Pea Succotash, and Pickled Collard Greens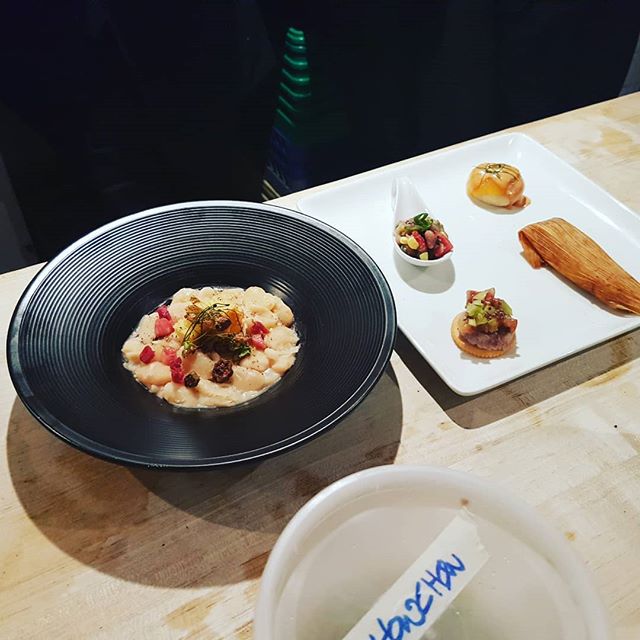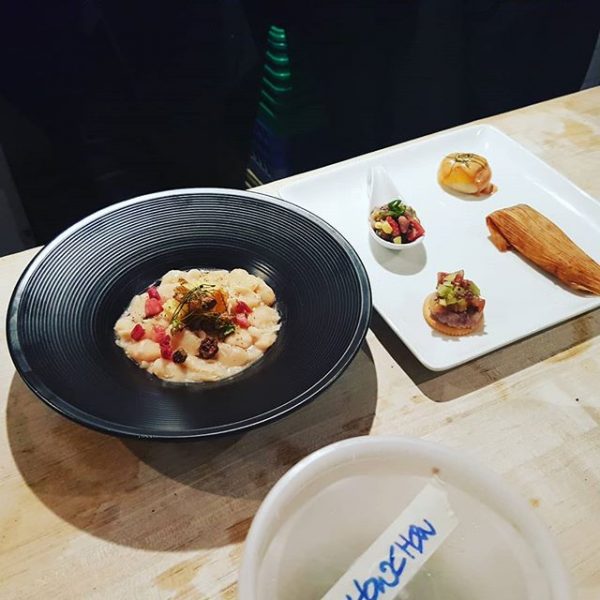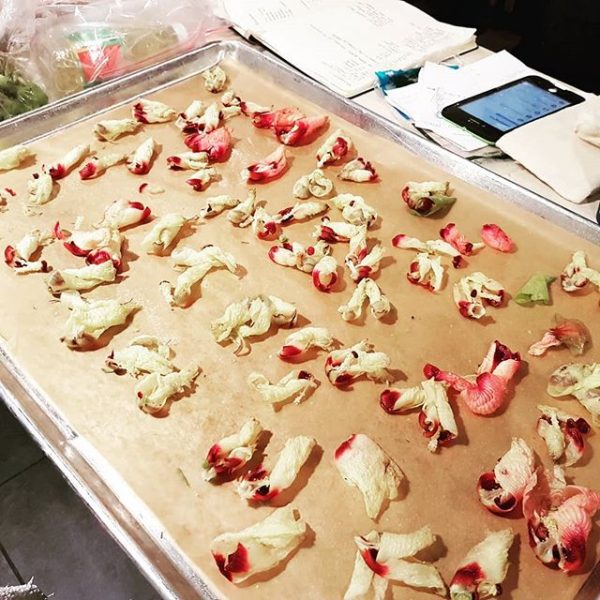 Okra flowers ready for the oven.