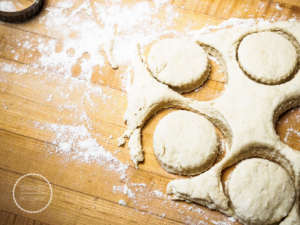 In addition to providing memberships, The Cook's Nook also offers corporate services for companies visiting Austin for a variety of food activities. Whether you have a exhibition you're preparing for or if you're looking for a production space as a short term facility to support your event, we've got you covered! Take a look at the multitude of services we can offer for your individual events as well as our features you'll have access to when preparing food at the Cook's Nook.
Upcoming Events
Cook's Nook Members at HOPE Market!

Sundays March 31st, 2019 •  11:00 a.m. – 1:00 p.m.

Join Cook's Nook Members on Sundays at HOPE Market for hands-on demonstrations.
Finding Hidden Markets for Business Growth

Tuesday, September 10, 2019, 6:30 PM – 8:30 PM CDT

Whether you've recently launched a startup, or operate an existing business, come receive professional advice on how to find hidden revenue and overlooked marketing gems. Click here to register.
Face Your Fears to Achieve Growth!

Saturday, October 5, 2019, 10:00 AM – 12:00 PM CDT

Taking time to think through and maintain a detailed financial plan will help with the long-term success of your business venture. Learn the basics of financial statements. Click here to register