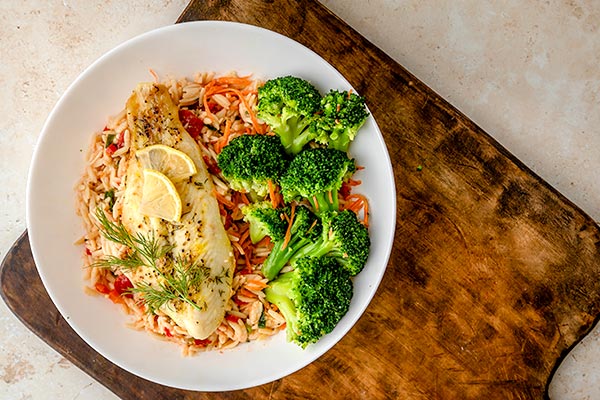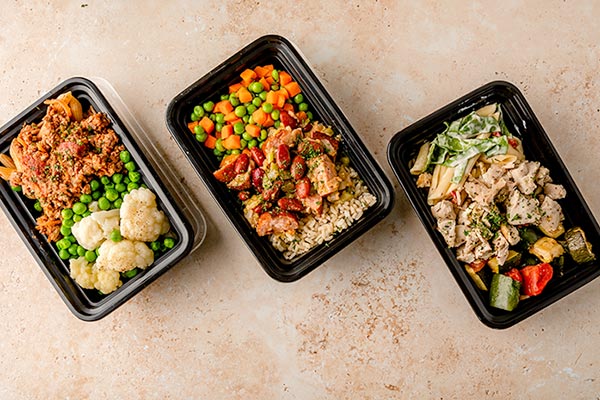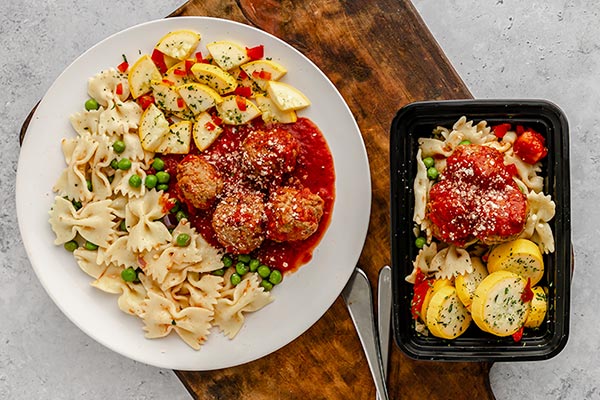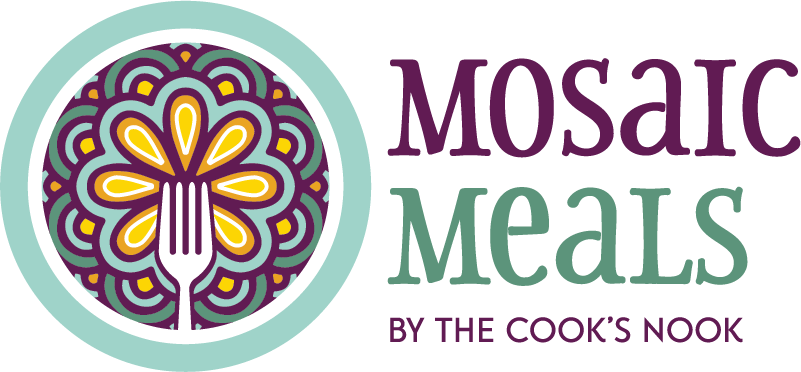 The Cook's Nook Food Services produces and provides nutritious, delicious Mosaic Meals – fully cooked and delivered meals that are affordable, convenient, and dependable.
Mosaic Meals were created to provide better food and healthier options for people who are lacking access to good nutritious food at an affordable price-point, experiencing some level of food insecurity, or seeking better choices in food deserts.
Prepared in our commercial kitchen in Austin, all Mosaic Meals are dietician-designed to be nutritionally complete – as well as diabetes-friendly and whole-food-based.
Mosaic Meals also lets our clients target the core nutritional needs of the people they serve through medically-tailored meals – including low-fat, low-carb, low-sodium, or renal-friendly meals.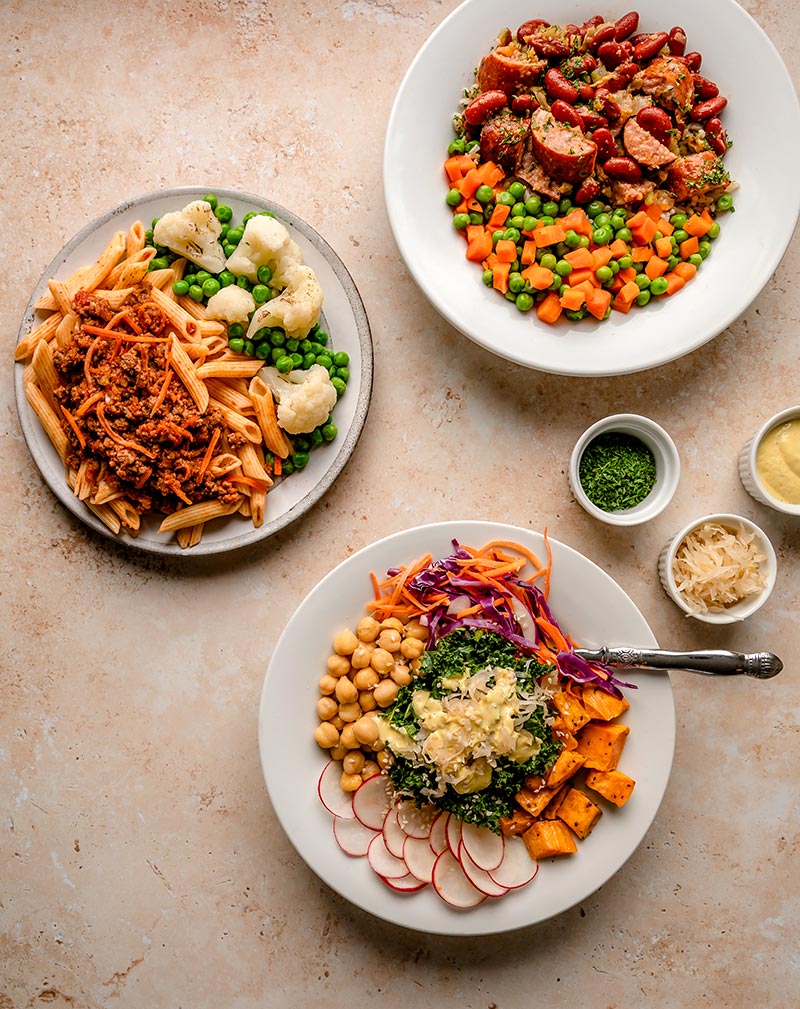 Mosaic Meals help our clients support communities, families, and individuals who are food insecure or nutritionally challenged.
Every meal includes a protein, a vegetable, and a carbohydrate, and is specially created to:
Present a broad spectrum of nutritionally rich, healthy food options;

Delight with chef-led, culturally competent selections made from fresh, simple, whole foods; and

Offer nourishing, nurturing food prepared by professionals passionate about their work.
We offer a variety of plans to help you serve your community. Contact us today for more info about how Mosaic Meals can provide better options for your clients and additional revenue for your organization.